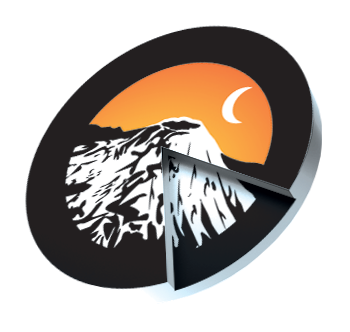 85% of consumers remembered a brand based on a promotional product they received.
Global advertising specialties Impressions study 2014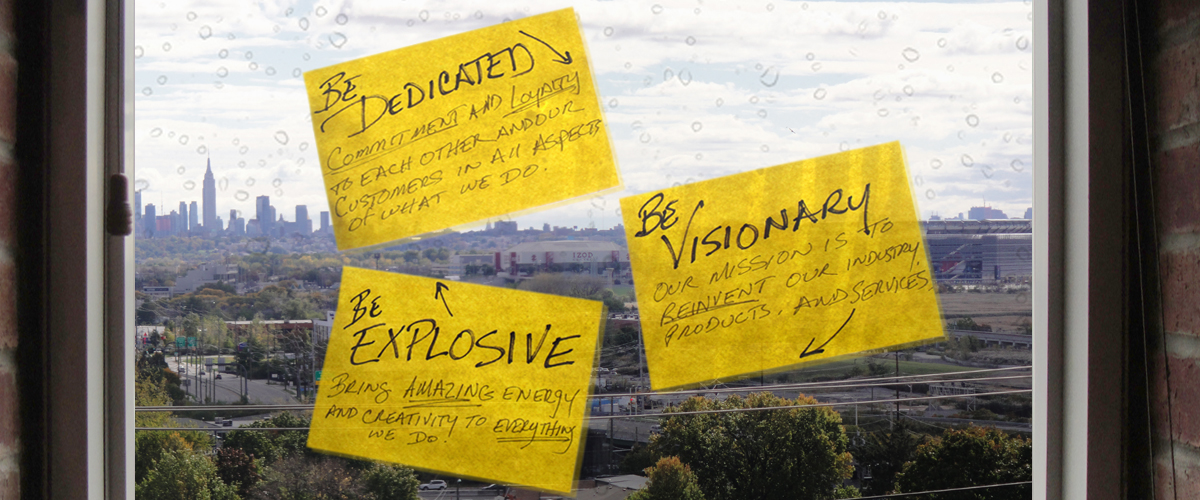 Cotapaxi works as a closely trusted partner and manufacturer to create, develop, and deliver amazingly effective, high value, low cost exclusive promotional products, that initiate, capture and build a truly powerful connection between your brand and consumers.
Cotapaxi has in place, a custom-built, fully integrated design, manufacturing, warehousing and distribution infrastructure. From project start to completion, this enables us to consistently keep our clients informed of their projects, from production to fulfillment, and we pledge to deliver every time.
Average Rate of Impression (ROI) over the life of the product.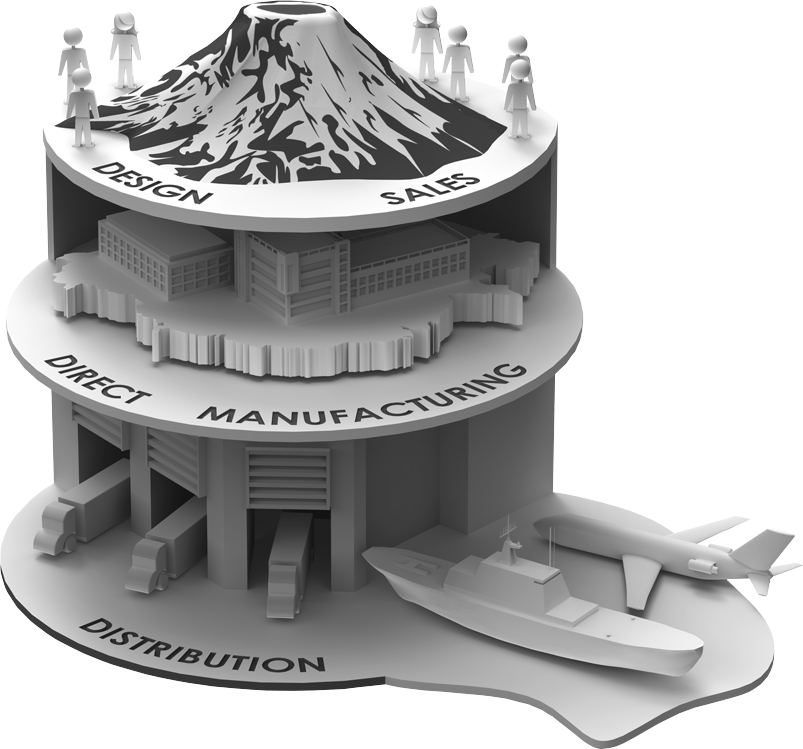 Cotapaxi's friendly and knowledgable staff has over 75 years of combined expertise in the promotional products industry. This experience and knowledge has helped us to build a vertically integrated model like no other!
Cotapaxi's methodology is that we handle conceptualization, design, development, production, quality control and distribution making the order process seamless for our clients.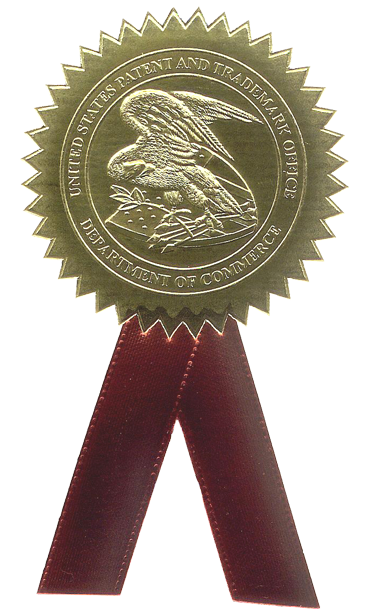 Cotapaxi holds patents on over 300 products with many more pending in our pipeline.
We have in-house counsel to help us navigate the ever changing product landscape, protect our intellectual properties and ensure we provide our customers with non-infringing product lines.

Torque with Chamber US Patent No. D691,849 - D692,276 UTILITY PATENTS PENDING ADDITIONAL PATENTS PENDING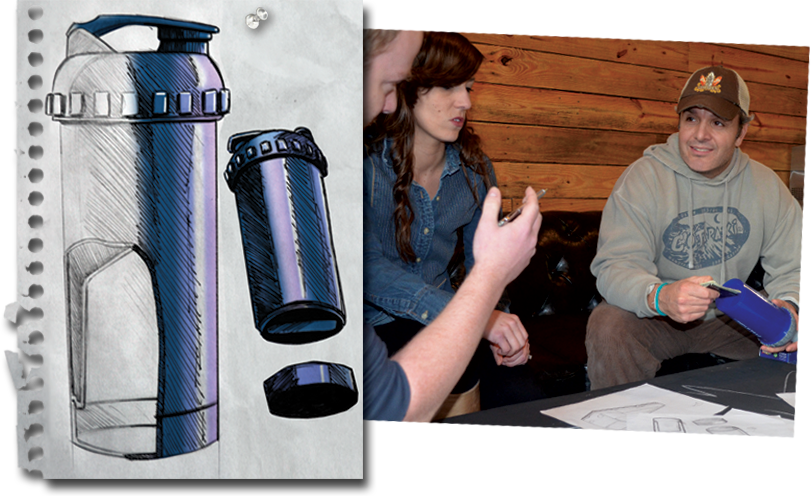 Successful innovation is dependent and directly correlated to trial and error, and the introduction of multiple ideas. It takes courage and bold action. The willingness to experiment and try new things is imperative in order to create a memorable product or brand launch.
To address this vital stage of creating something unique, and meaningful, Cotapaxi will meet with you to evaluate what is most important to your needs, and what you truly want to convey to your consumer audience. Far too often, a lot of time and money can be wasted in focusing on the wrong message, so a good initial brief is essential.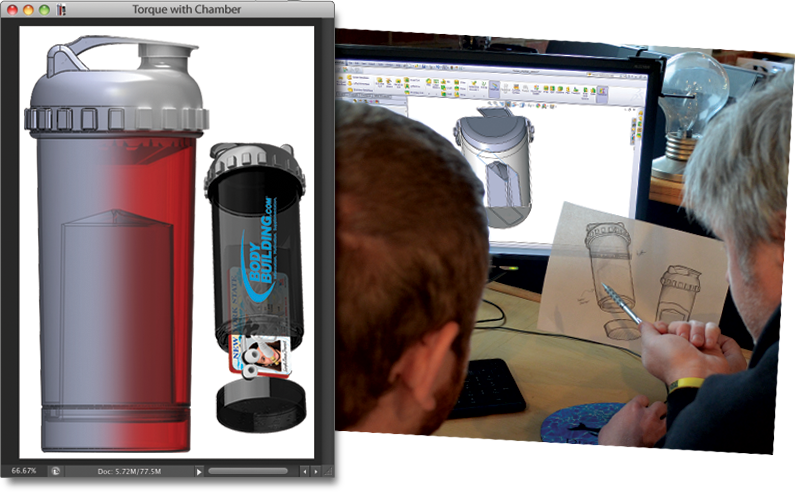 Upon completion of the initial sketch, our Design Team will then start to concentrate on the more technical aspects of your concept. During this process, we make sure your product will have proper functionality and that it can be built as designed; which will save a lot of time and money in later stages.
This is a process that usually requires considerable research, thought, modeling, interactive analysis, and in some cases, re-design.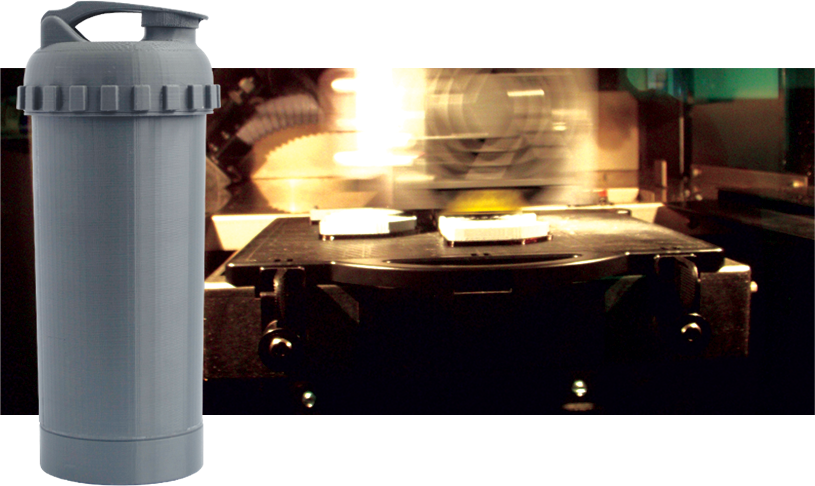 Prototyping is the first step towards bringing your concept to life. Using state-of-the-art technology, Cotapaxi can produce a 3D representation of your product, which is created from a resin.
This stage is particularly helpful as it gives you a true sense and size of your product, and is also the most economical way of fine-tuning your product, prior to investing in a custom mold. Making changes and additional refinements at this stage is still relatively easy and if necessary, another prototype can be created for final review. Once a rapid prototype sample is approved, we will then move on to mold development and production.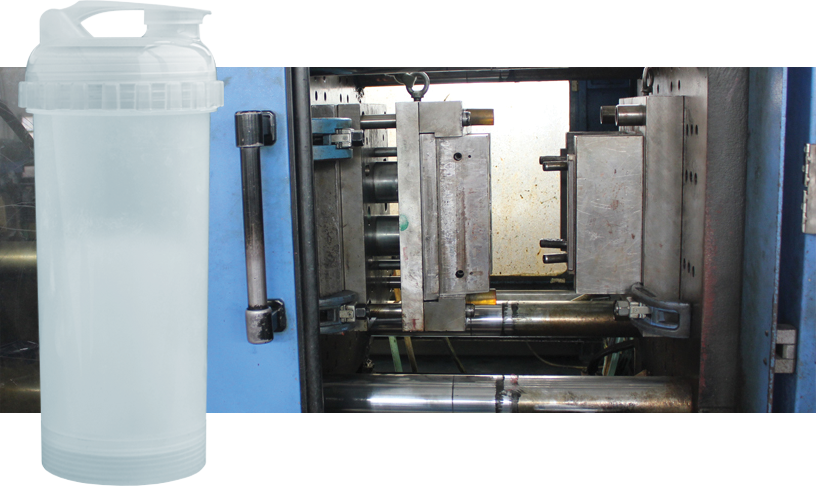 The rapid prototype instructions are sent to our factory to begin the process of creating the mold(s) that will be used for production.
Once this process is completed, you will receive an actual sample of your product from the new mold to review. From this point of inspection, and quality control, the mold is perfected, and production commences!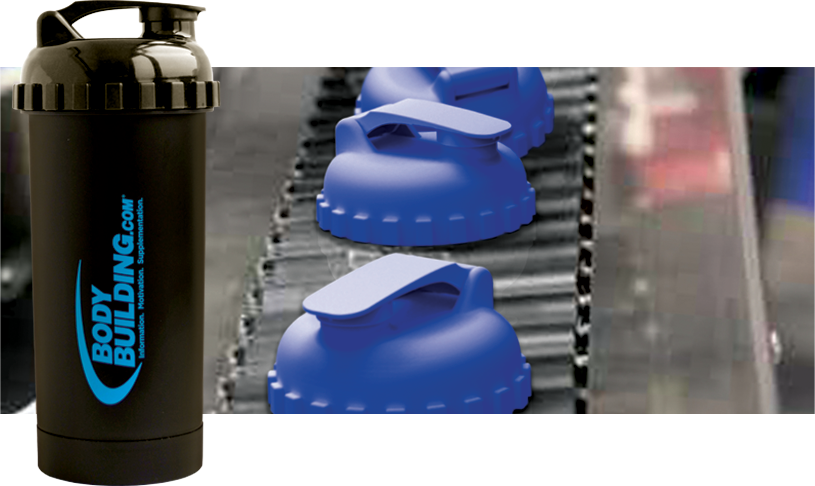 In addition to creating, your new product, Cotapaxi's Design Team is ready and willing to help you brand your new item and create custom packaging as well!
Whether you developed a new product from scratch with us or would like to use our "stock" or patented Cotapaxi items; our Design Team can help you successfully launch your brand worldwide with unparalleled customization!
Have you thought of or designed a new product, but didn't know how to patent it or bring it to market?

Contact Cotapaxi today! We would love to help you bring your concept to reality!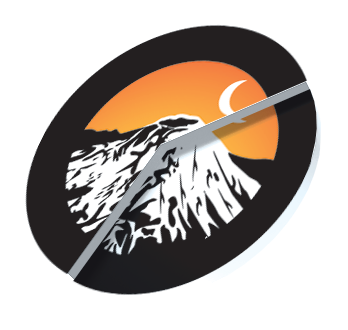 62% of people have done business with a brand after receiving a promotional product.
Global advertising specialties Impressions study 2008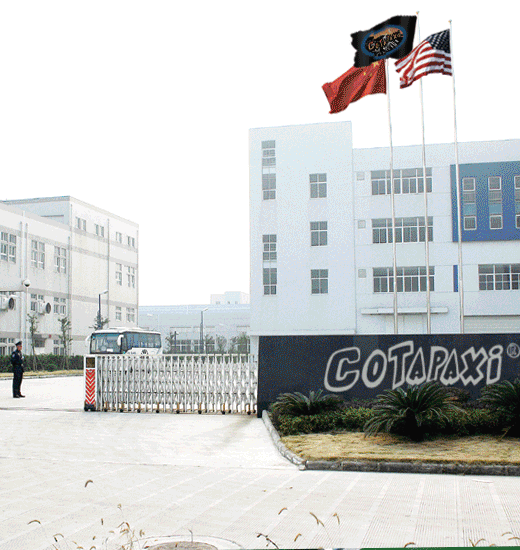 Manufacturing
Cotapaxi's state-of-art ISO 9001 certified manufacturing facility in Beliun, China's Free Trade Zone, rivals all typical Chinese factories. Our factory is completely social compliant and has been audited by Coca-Cola, Home Depot, P & G, NovoNordisk and more.
We have over 400,000 sq. ft. of space in our wholly owned facility which houses injection machinery, a mold shop, assembly area, decorating machinery, warehousing, offices, a cafeteria and boarding for workers. Because we control all phases of production from start to finish, we are able to provide the highest quality products at the lowest costs to our clients, all while eliminating the middleman.
When you work with Cotapaxi, you work direct, but with the peace of mind and trust of working with an American company!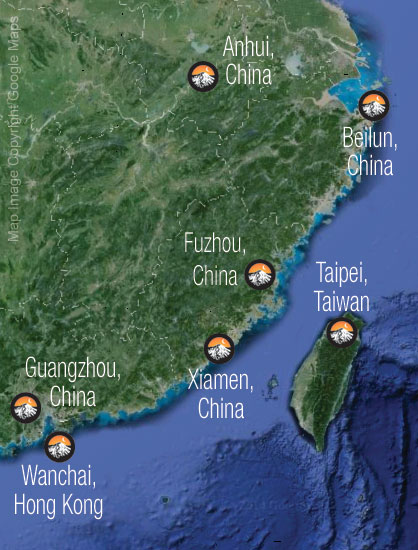 Sourcing
Cotapaxi provides you with the most complete sourcing package; whether it is a new out of the ordinary custom concept or a standard commodity item. We can manufacture it in our wholly owned factory, produce it in one of our 19 Joint Venture factories or find it through our web of sourcing offices within China.
Our Compliance Department oversees factory audits to ensure they meet responsible quality and social compliance standards. Our Quality Control Inspectors inspect each order throughout proofing, production, printing, packaging and shipping and our team of Quality Assurance Specialists arrange all required testing and compliance requirements on Federal and State levels.
Our Logistics team works directly with the shipping lines and airfreight forwarders to provide our clients with the best rates, shipping schedules and the ability to ship world wide.
When you add this all up it equals an unmatched sourcing experience providing our clients with the lowest cost and highest quality products!
Our logistics team can deliver your goods from our China factory anywhere in the World.
---
Cotapaxi can provide a 5-7 day delivery from China for airfreight shipments.
---
Cotapaxi can provide a 3-4 week transit time for sea shipments from China to the USA. We can also ship by Sea to anywhere in the world; please inquire for transit times.
---
Once in your country we can ship using all major carriers direct to your warehouse or location of choice.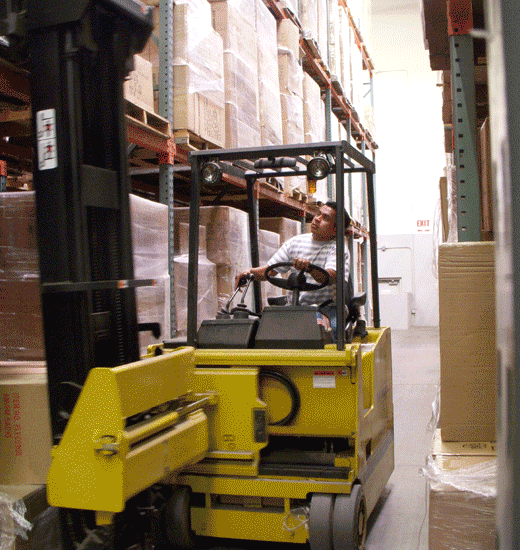 Warehousing
Our domestic, 200,000 sq. ft. decoration, warehouse and distribution center in Commerce, CA, is stocked with over $20,000,000 worth of blank promotional products, ready for on-demand custom branding. This is ideal for any size campaign requiring a quick turnaround time.
Here we also offer in-house fulfillment, warehousing, and quality control. With 17 Tractor Trailer Bays, we are a non-stop hub for incoming and outgoing shipments.
Cotapaxi also enjoys joint ventures / partial ownership in nineteen additional audited factories throughout China.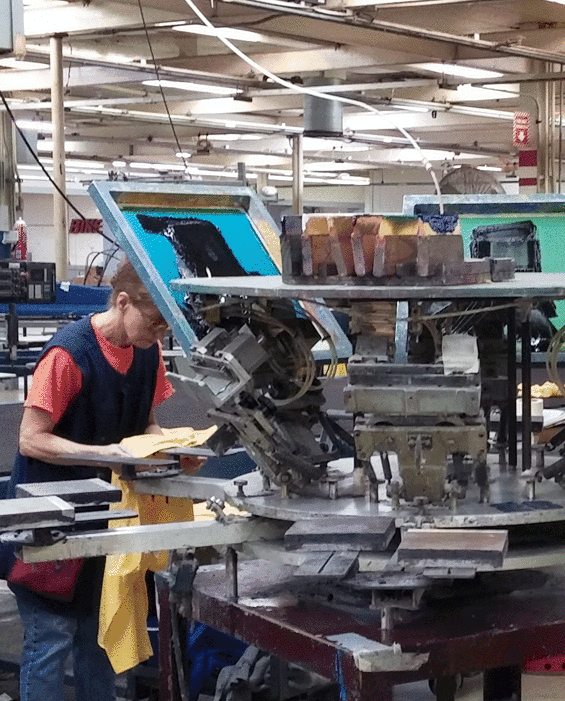 We've got you covered! Cotapaxi is your number one stop for apparel merchandise, period.
We have the largest printing facility in the country, and we are proudly equipped to handle any and all of your branding requirements. Our decoration options are endless, and we can also private label our line of products to further customize your brand!
We have several key, master partnerships in place with the largest domestic name brand mills, and because of this; we are able to extend to our clients, the best pricing and production times in the industry!
Cotapaxi has Master Wholesaler agreements in place with the following apparel manufacturers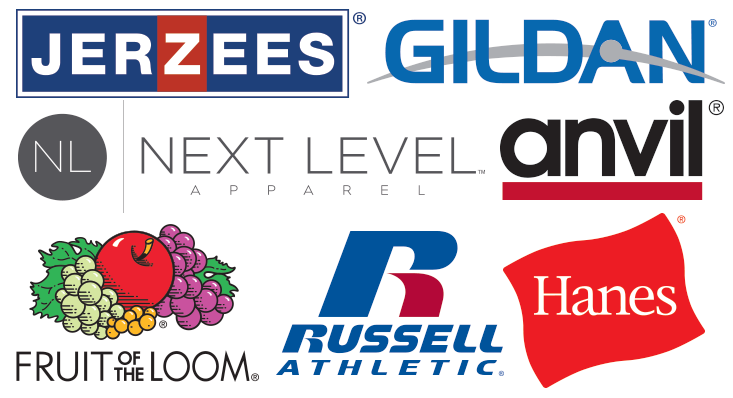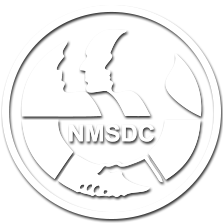 ---
Certified Minority
Owned Supplier
---
Cotapaxi is a Women Owned, Certified Minority Business. Capture first or second tier Minority Spend by purchasing Cotapaxi Products.
View our certification.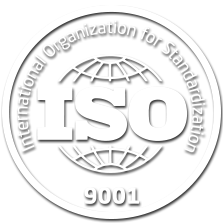 ---
ISO 90001
Standards
---
Cotapaxi products are manufactured with veracity in accordance with the latest Good Manufacturing Practice Standards, including 18 quality systems that build superiority into our products during each phase of their development.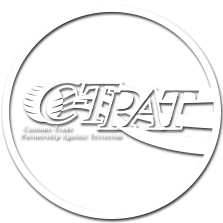 ---
Customs-Trade Partnership
against Terrorism
---
Based on our existing manufacturing and distribution methods, Cotapaxi and our Chinese facility have both been certified by the Customs Trade Partnership Against Terrorism.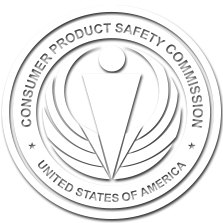 ---
Consumer Product
Safety Commission
---
Cotapaxi products have followed the requirements set by the CPSC since inception. All of our products produced and marketed for children are always independently tested by third party CPSC approved laboratories.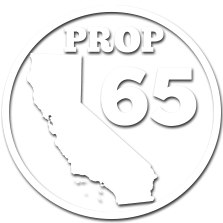 ---
CALProp 65
Compliant
---
All of Cotapaxi's products and inks are rigorously tested to ensure that we meet the California Proposition 65 requirements.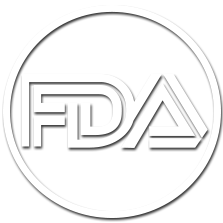 ---
U.S. Food & Drug
Administration
---
All Cotapaxi products that consumers use to eat or drink from are tested to ensure that they comply with all FDA requirements. All Cotapaxi plastic food items are BPA Free.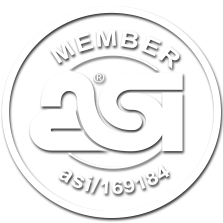 ---
Over 1,000,000
Promotional Products
---
Cotapaxi is a member of ASI (Advertising Specialty Institute) so if we can't create it, produce it, or customize it we have the ability to obtain any product through this vast professional, and exclusive network.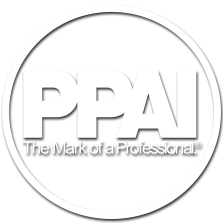 ---
Promotional Products
Association International
---
Cotapaxi is also a member of PPAI (Promotional Products Association International) as well. Access to this prestigious industry organization enables us to help you source the best ideas, products and practices in the promotional product industry. Saving you time, money and hassles.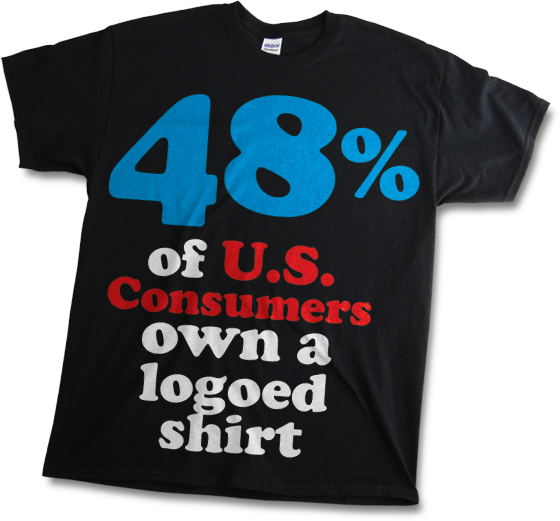 Global advertising specialties Impressions study 2014
57%
of U.S. consumers feel more favorable about the advertiser who gave them a promotional shirt.